The Committee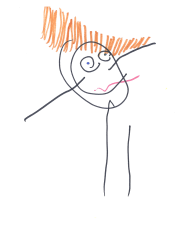 The pre-school is a legally recognised charity run according to a binding constitution by a voluntary committee of parents including a chair, treasurer, secretary, fundraising lead and a number of others. The constitution states:
"The minimum number of Committee members shall be 5 and the maximum shall be 12, together with up to a further 3 co-opted members"
and
"not less than 60 per cent of the Committee members, including co-opted members, shall at the time of election or co-option be Family Members".
Put simply, the pre-school cannot legally operate without a committee including suffcient parents.
By serving on the committee parents can give something back to the setting. They will also become familiar with the running of the preschool, and have a say in how things are run.
After spending a little time on the committee, members might choose to take on an officer's role when one becomes available, gaining demonstrable financial, organisational and people management experience which are a great addition to any CV, whether for inside or outside of an educational setting.
If you are a parent and would like to be actively involved then please contact a member of staff or a member of the committee to chat about how you can help, either by our contact form or by catching us at the pre-school. Even if you feel unable to be part of the committee, perhaps you could help with fundraising.