About Us
Hanney Pre-school has been running for over ten years, operating as a registered charity according to a model set out by the Pre-School Learning Alliance. We are compliant with statutory Ofsted Early Years Framework, having acheived a rating of 'Good' during our last inspection in 2018. We aim to acheive a rating of 'Outstanding' at our next inspection.
The Pre-school is run by a committee, mostly comprised of parent 'members' of the pre-school. They manage the estate, fundraising, finance and governance of the pre-school. The committee employ a team of qualified pre-school staff to carry out the day-to-day operations, teaching and childcare. Although the committee oversee all activities at the pre-school, they adopt a hands-off approach to the education and interactions with the children, preferring to leave these aspects to the professional and qualified staff.
Whilst parents pay fees for their children to attend the pre-school, which is usually fully attended, our policy of keeping fees low enough that we are accessibe to everybody means that the pre-school relies on additional income raised by the tireless fundraising activies of the committee and members, and the generosity of numerous local businesses, charities, organisations and local people. Without these benefactors the pre-school could not survive.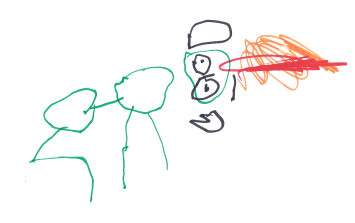 Additional information: